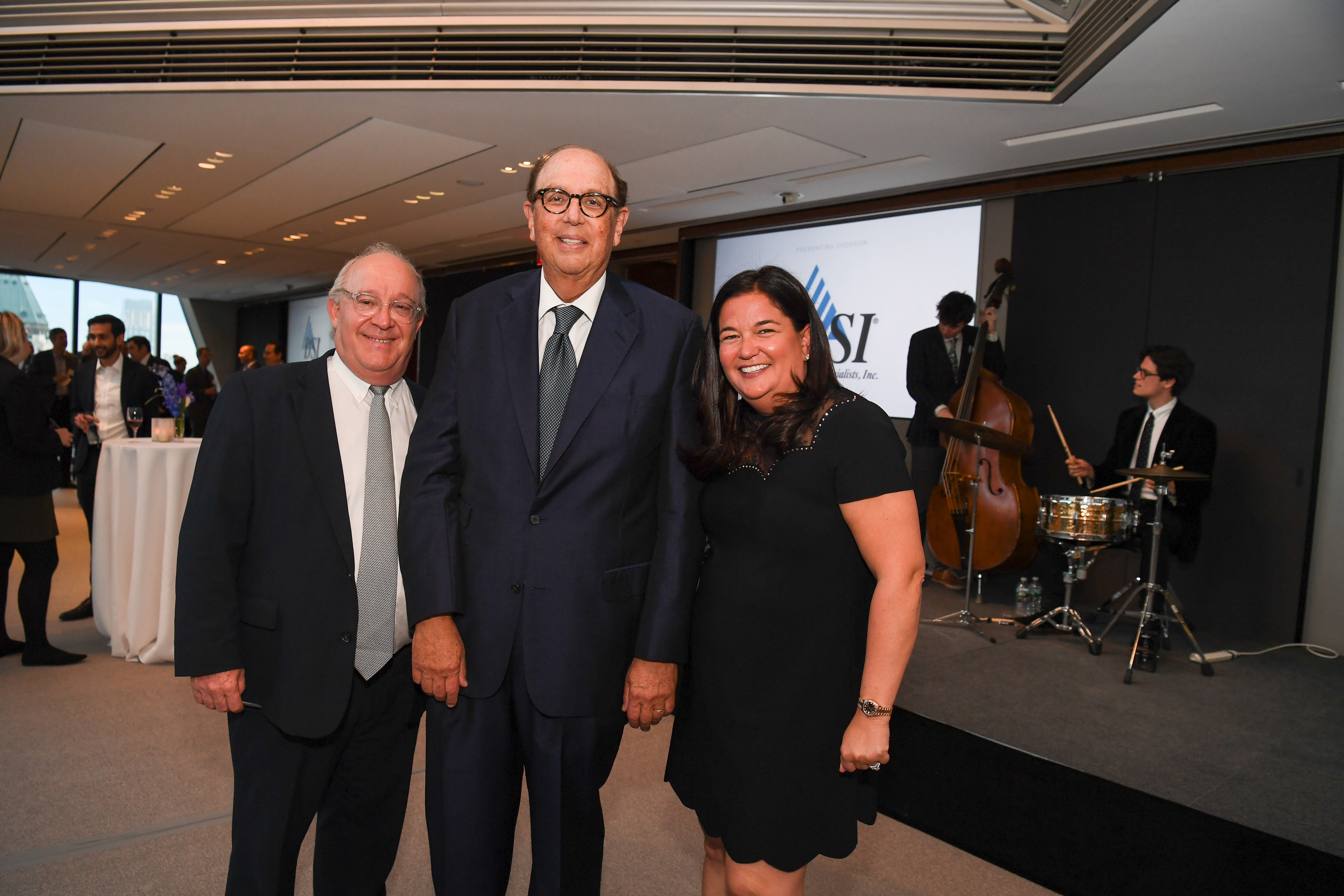 Tenth Annual A Little Light Music and More…
Tuesday, April 14, 2020 6:30pm
Alice Tully Hall
Tenth Annual Spring Networking Event
Honoring Rachel Strickland with Award Presentation by Adam S. Cohen
Hosting an interview by David Rubenstein of Anthony Yoseloff with welcoming remarks by Howard Marks
| The annual Spring Networking Event, A Little Light Music and More, hosted by the Business Council is a corporate networking opportunity for the "who's who" of the bankruptcy, restructuring and distressed debt investing community.
For its tenth year the Spring Networking Event will take on a new format and host an interview by David Rubenstein, Co-Founder and Co-Executive Chairman of The Carlyle Group, of Anthony Yoseloff, Executive Managing Member and CIO of Davidson Kempner Capital Management. Howard Marks, Co-Founder & Co-Chairman of Oaktree Capital Management will be the welcoming speaker. Rachel Strickland, Partner of Willkie Farr & Gallagher LLP, will be the Honoree with Award Presentation by Adam S. Cohen, Managing Partner of Caspian Capital Advisors.
For additional information, please contact Barbara Bell Cook at [email protected] or 212.875.5316.
This event creates a corporate networking opportunity in support of 10 constituent organizations at Lincoln Center. Musical accompaniment to be provided by students and alumni from The Juilliard School.
About the Lincoln Center Business Council
The Lincoln Center Business Council, established in 1995 to promote the interest and support of the middle market, has quickly grown into an active circle of donors. The Business Council's lively meetings and social events present effective opportunities for executives to network with other middle-market companies from a cross-section of geographic areas and industries. The council includes representatives from this diverse group and from larger companies that are interested in this middle market for business purposes.
Tickets
Sponsorship Levels and Tickets
Venue and Accessibility
Alice Tully Hall
1941 Broadway, New York, NY 10023
For more information about accessibility or to request an accommodation, please contact [email protected] or 212.875.5375.