This event is in the past. Visit the event calendar to see upcoming events.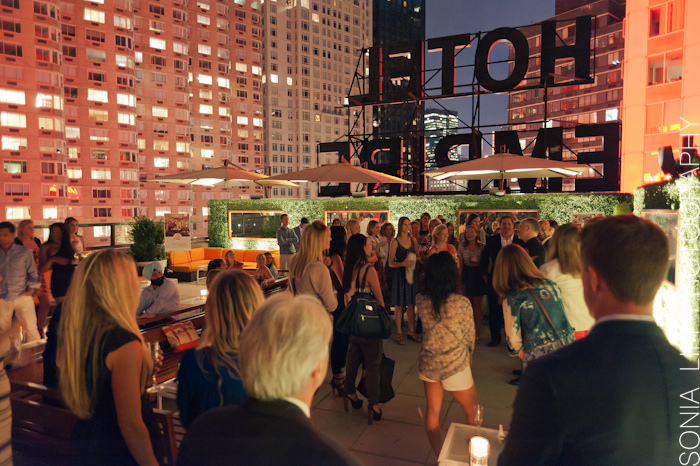 A Little Light Music And More…
Wednesday, April 25, 2018 6:00pm
The Empire Rooftop
Eighth Annual Spring Networking Event
Honoring
Corinne Ball, Partner and Co-Lead of the New York Office's Business Restructuring & Reorganization Practice, Jones Day

William Q. Derrough, Managing Director and Global Co-Head of Recapitalization & Restructuring Group, MOELIS & COMPANY
| A Little Light Music and More will be hosted by the Lincoln Center Business Council for its eighth year. Please join us in recognizing two admirable leaders in the bankruptcy, restructuring, and distressed investing community.         Ken Moelis and Al Togut, who will present the honors to Bill Derrough and Corinne Ball, respectively.
This year each ticket to the Spring Networking Event will contribute $68 towards Lincoln Center's Big Umbrella Festival, the world's first international performing arts festival for children with autism and their families. This amount represents the prevalence of autism in the United States, which is estimated to be 1 in every 68.*
The event creates a corporate networking opportunity in support of Lincoln Center. Musical accompaniment to be provided by students and alumni from The Juilliard School.
About the Lincoln Center Business Council
The Lincoln Center Business Council, established in 1995 to promote the interest and support of the middle market, has quickly grown into an active circle of donors. The Business Council's lively meetings and social events present effective opportunities for executives to network with other middle-market companies from a cross-section of geographic areas and industries. The council includes representatives from this diverse group and from larger companies that are interested in this middle market for business purposes.

*From the Centers for Disease Control and Prevention https://www.cdc.gov/ncbddd/autism/data.html
Tickets
Sponsorship Packages and Tickets
Venue and Accessibility
The Empire Rooftop
44 West 63rd Street, New York, NY 10023
For more information about accessibility or to request an accommodation, please contact [email protected] or 212.875.5375.